Huntington Beach Bricklayer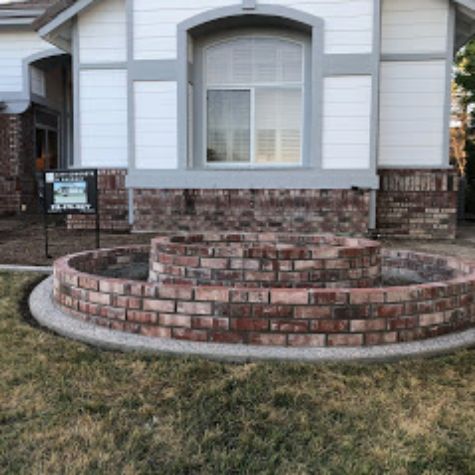 The work of laying bricks may sound like an easy pick and place job. However, it needs the hands of a skilled and experienced bricklaying contractor to have a sturdy and long-lasting structure. If you are out there looking for a reliable bricklayer in Huntington Beach, you can stop the daunting search and speak to us at Huntington Beach Concrete Pros.
Huntington Beach Concrete Pros are just a call away.
For a free consultation and quote, call us via (714) 942-4406 or fill out the contact form on this page for detailed inquiries.
About Huntington Beach Concrete Pros
Huntington Beach Concrete Pros is a full-service concrete and masonry contractor serving the people of Huntington Beach. For many years, we have built patios, driveways, and pool decks and offered stamped concrete services for different commercial and residential clients in Huntington Beach. Since we have banked on our decades of combined skills and experience, we have been able to deliver beyond our clients' expectations.
The efficiency at which we deliver our results has seen our clients continue giving us return business and entrusting more and more projects to us. We have also enjoyed plenty of referrals done to us by our happy clients. This serves as real proof that we are doing the best that the industry expects of us and that our services are unparalleled.
Bricklaying Contractor Huntington Beach
Huntington Beach Concrete Pros are the real pros when it comes to bricklaying. We are a well-established team of bricklayers who take pride in delivering quality results that match the time, money, and trust that a client has invested in us. From residential projects to large commercial building works, we have been able to use our skills and experience to deliver nothing short of the best to a broad spectrum of clientele.
New Bricklaying Projects
Since the industry presents new challenges by the day, we have equipped ourselves and are always ready to deal with the rising demands. When we have a client who needs new buildings and developments, we fully commit ourselves to the client's satisfaction with our high-quality bricklaying skills.
Refurbishment Projects
Apart from new bricklaying works, we also help our clients with refurbishment projects. We guarantee the highest level of service delivery and exercise the strictest quality controls for bricklaying.
Commercial and Residential Developments
Whether you have a home property or commercial yard that needs a bricklayer to lay bricks around it, we are the kind of team for you. We shall ensure that you get specialists who understand the need for reliable service delivery since that is what they would also prefer to get if they were the clients.
Professional Bricklayers Huntington Beach
When Huntington Beach Concrete Pros was established, we made it our responsibility to render the best that we can for bricklaying clients. Since then, our ethos has always been to offer the most professional, precise, efficient, and safe brickwork services we can. It is a pleasure to see that we have lived this dream and are now handling an ever-growing list of satisfied clients, return businesses, and unending referrals.
Talk to us today and get the right services to invest in. We do promise and delivery and will never shortchange you. Our team is also committed to what we do while our customer care team will ensure that you are attended to and have all your questions answered before you make any decision.
Call us now via (714) 942-4406 or fill out the contact form on this page for a free consultation and quote.