Huntington Beach Concrete Finishing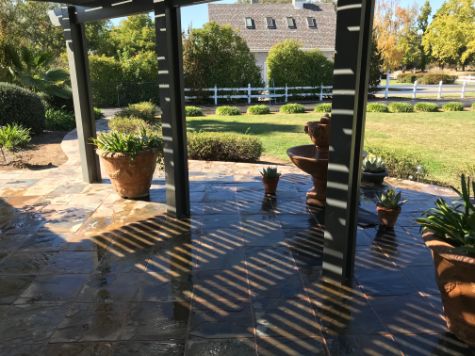 After mixing and pouring concrete, it also needs to be compacted and leveled. This referred to as concrete finishing and required the hands of skilled and experienced concrete contractors for the right results to be obtained. If you need a team that offers concrete finishing and guarantees long-lasting results, then you are looking for Huntington Beach Concrete Pros, the local concrete experts.
For the most comprehensive work of concrete finishing in Huntington Beach, contact Huntington Beach Concrete Pros. Call our main phone (714) 942-4406 or fill out the quote form on this page to make detailed inquiries.
About Huntington Beach Concrete Pros
Huntington Beach Concrete Pros is a company with years of experience handling different concrete tasks and projects. As the premier and most sought-after concrete contractor in Huntington Beach, we are proud to be offering the best kills and giving our clients value for their time and money. When you invest in us and entrust your concrete and masonry projects to us, you can be assured that that would be the best construction decision ever to make.
Concrete Finishing Contractor Huntington Beach
At Huntington Beach Concrete Pros, we have the best team of concrete finishers who have undergone years of hands-on industry skills and competence. We have the ability to time the finishing operations to make sure that we end up with the right results and as the client expects. This is done efficiently by keeping check of and observing the correct depth of poured concrete, pitch, and concrete forms.
After we level the concrete, we then make sure to smoothen it using the necessary tools and equipment such as powered floats, long-handed bull floats, and hand trowels. Lastly, we also ensure to press an edger between each of the forms of concrete to attain a chamfered edge and minimize the chances of the surface chipping.
Types of Concrete Finish
We are experienced in and normally work on the following types of finishes:
Troweled Finishing - This is among the most popular concrete finishing method and for major applications. In this case, a hand trowel is used to fine-level the surface.
Stamped Concrete Finish - With this finishing method, the required patterns are pressed on freshly poured concrete to attain such appearances as of tile, brick, flagstone, and even wood.
Salt Finish - Salt finish is done by placing coarse salt crystals on a concrete surface using rollers and then washing the crystals off with streams of water after the concrete settles.
Broom Finish - The results attained here are of a roughly textured concrete surface. A broom is usually dragged on a troweled surface while the surface is yet to dry off to create a rough texture.
Swirl Finish - Swirling finishing is an exceptional method with a concrete smeared surface in overlapping but uniformly circular patterns.
Colored Finish - This finish is obtained by adding post-cure staining or color pigments for a look that matches the particular environment.
Polished Finish - This method is done using the mechanical processes of grinding and polishing using penetrant chemicals to attain a variety of textures.
Our staff members are well trained in every tool and equipment that we use and all the possible methods of finishing that you may prefer. They all know their roles, including:
Leveling newly poured concrete, be it for sidewalks, walls, floors, or ceilings
Operating hand levelers and powered vibrators for concrete compression
Application of concrete hardeners and sealers
Damp-proofing, waterproofing, and restoring concrete surfaces
With such a skilled and ready team, do not make any more guesses on the right people. We are at your disposal and ready to attend to your project's needs.
For more information about concrete finishing work and what we can do for you, contact us now. Call (714) 942-4406 or leave your info and inquiry messages on the contact form. Our customer care team will get back to you soonest possible.