Huntington Beach Masonry Contractor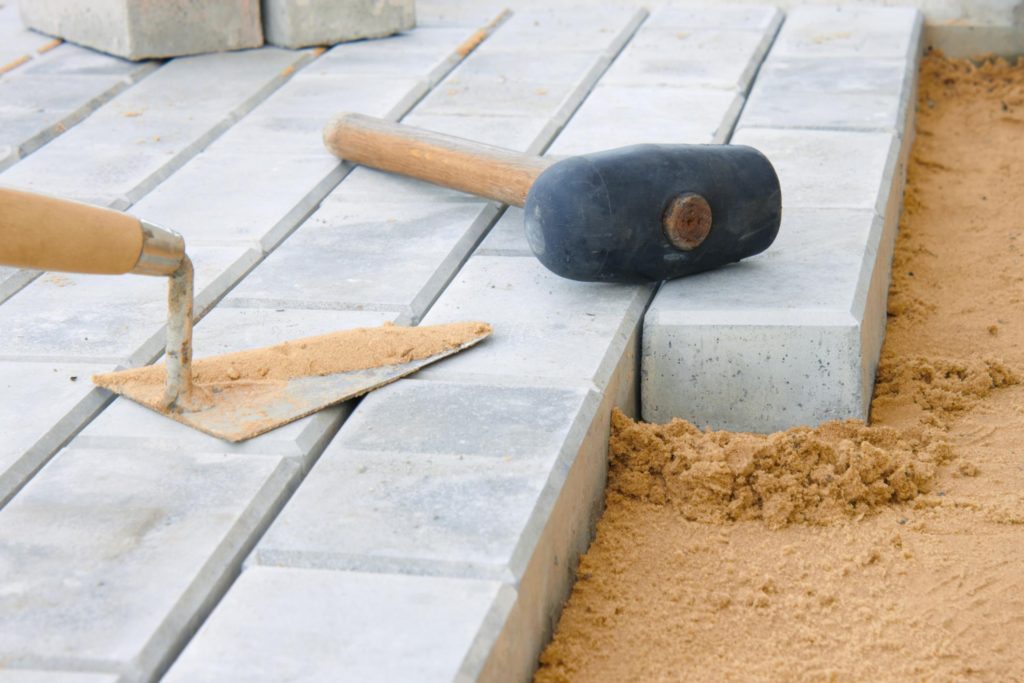 Huntington Beach Concrete Pros also provides a variety of masonry services. New brick or stone driveways or patios are great ways to improve your home's visual aesthetic, curb appeal, and value. We offer a variety of building materials that can meet your needs and budget. We have a dedicated design team ready to design your dream patio today. Add an elegant outdoor kitchen or seating area, pool deck, or walkway to your home today. We offer competitive pricing and always provide the highest quality service.
Dial (714) 942-4406 to get free estimates.
Benefits of Using Brick and Stone
Brick and stone are timeless building materials and look amazing on any property. They can add elegance and style to your home. We have many different building materials available that can match any home's visual aesthetic. Brick and stone are incredibly durable and will last for years with minimal maintenance. Your home's curb appeal and value will dramatically increase after installing a new brick driveway or patio. We offer countless options that will beautify your home. Feel free to email or call us today if you are interested in using brick or stone for your next project.
Brick Driveways
Your driveway is one of the first thing visitors or neighbors see when looking at your home. Adding a brick driveway is a great way to boost your home's curb appeal. Brick provides incredible durability and amazing looks. We offer many different brick colors and can create intricate designs with them. We can match your home's visual aesthetic with a wide variety of brick colors. Brick can withstand heavy weights and is perfect for any driveway. Our design team is available today to start work on your new driveway. Call our team today to set up a free consultation.
Brick Patios and Decks
Are you interested in adding a new patio or pool deck to your home? Brick is a great building material that provides durability and great looks. Brick is naturally slip-resistant and makes a great material for pool decks of outdoor kitchens. We offer a wide range of options and styles that will impress your friends and family. Our design team will work closely with you to ensure your new patio or deck meets your expectations, needs, and budget. We are available today to start work on your new patio.
Brick Repairs and Maintenance
Your new brick patio or driveway will require little maintenance to ensure it lasts a lifetime. We offer sealant application to ensure your brick paver lasts a lifetime. Depending on your product, it should be reapplied every 3-5 years.
Our team is also available to handle any damage repairs. Brick is incredibly durable but can sustain damage from a variety of ways. We have the top masonry contractors in Huntington Beach to help you. Cracks or erosion can easily be fixed by replacing individual bricks. If you have unlevel patio or driveway problems, don't hesitate to give us a call at (714) 942-4406. We are experts at repairing all types of concrete damage.