Los Alamitos Concrete Contractor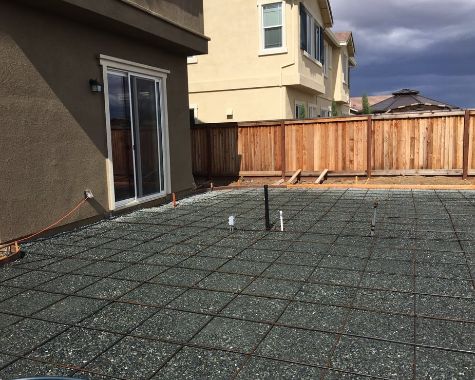 Los Alamitos is a small but beautiful city in Orange County in California. Incorporated in 1960, this city boasts a population of just 12000 people. It is a clean and safe place with all modern amenities. It has some great public schools to provide high-quality education to kids. Los Alamitos is a wonderful suburb of Los Angeles, enjoying connectivity to many other cities in the area. You are at the right place if you have come here looking for a top-notch and reliable Los Alamitos concrete contractor.
Huntington Beach Concrete Pros is the most popular local concrete contractor serving the people of Los Alamitos and its surrounding areas. Call us at (714) 942-4406 to get expert advice on the construction or repair project on your premises along with a free quote.
Los Alamitos Concrete Contractor
Huntington Beach Concrete Pros is a full-service concrete contractor providing its services to homeowners and commercial establishments in the city of Los Alamitos. We know that no two foundations are the same and thus pour not just concrete but our years of experience to ensure safety and integrity of the structure built over it. We know everything about concrete and create and repair structures made out of it at the premises of our clients in the city.
Driveways and Patios Enhance the Beauty and Value of your Property
Concrete is the best construction material for you if you are planning to add a driveway and a patio as an outdoor living area in your property. It is affordable, has high strength, and creates features that are very durable. Also, we have mastered the art of beautifying concrete structure through a technique called stamping. You will feel proud of the beauty and artistic design of the stamped concrete driveway we create in your property.
Beautiful Moments with Family and Friends in the Patio
If you have a dream of enjoying beautiful moments in the outdoors of your property with family and friends, we have the skills and the experience to turn your dreams into reality. We can come up with mesmerizing patios out of decorative concrete. You can choose from a huge variety of designs from our portfolio, or we can create a custom design patio in your property.
Los Alamitos Masonry Contractor
There is only one name to keep in mind when you need high quality and reliable masonry contractor in Los Alamitos, and that is
Huntington Beach Concrete Pros. No matter what the size of the project and whether it involves brickwork, stone veneer, or rock, we have the expertise and skilled masons to convert your dreams into reality. We can construct and repair walls of all kinds in your property and also make sure that they do not suffer from moisture in the future.
Beautiful Features Bring Pride
You can trust our masons' skills to come up with mesmerizing outdoor kitchens and outdoor fireplaces with the construction material of your choice.
Call at (714) 942-4406 to discuss your project and also to get it completed quickly in high quality at the most affordable prices.